We are here when you need us.
Automotive Locksmith
Losing access to your vehicle and being off the road can be quite frustrating. Imagine locking your key inside the car and being stranded out in harsh weather in the middle of the night. You might not know who to turn to for help, or might be forced to resort to extreme measures, such as breaking open the lock/windows for reentry. That's why, we aim to resolve all your car lock & key woes in the shortest possible timeframe 24/7. Be it a missing transponder key that you need replacement for or a jammed trunk that needs unlocking; our comprehensive services can aptly address your diverse requirements.
Our prominent services include:
Remote key fob repair/replacement

Transponder key programming

Faulty ignition switch replacement
Got a car lock or key trouble? Our automotive locksmiths can help. Call us today!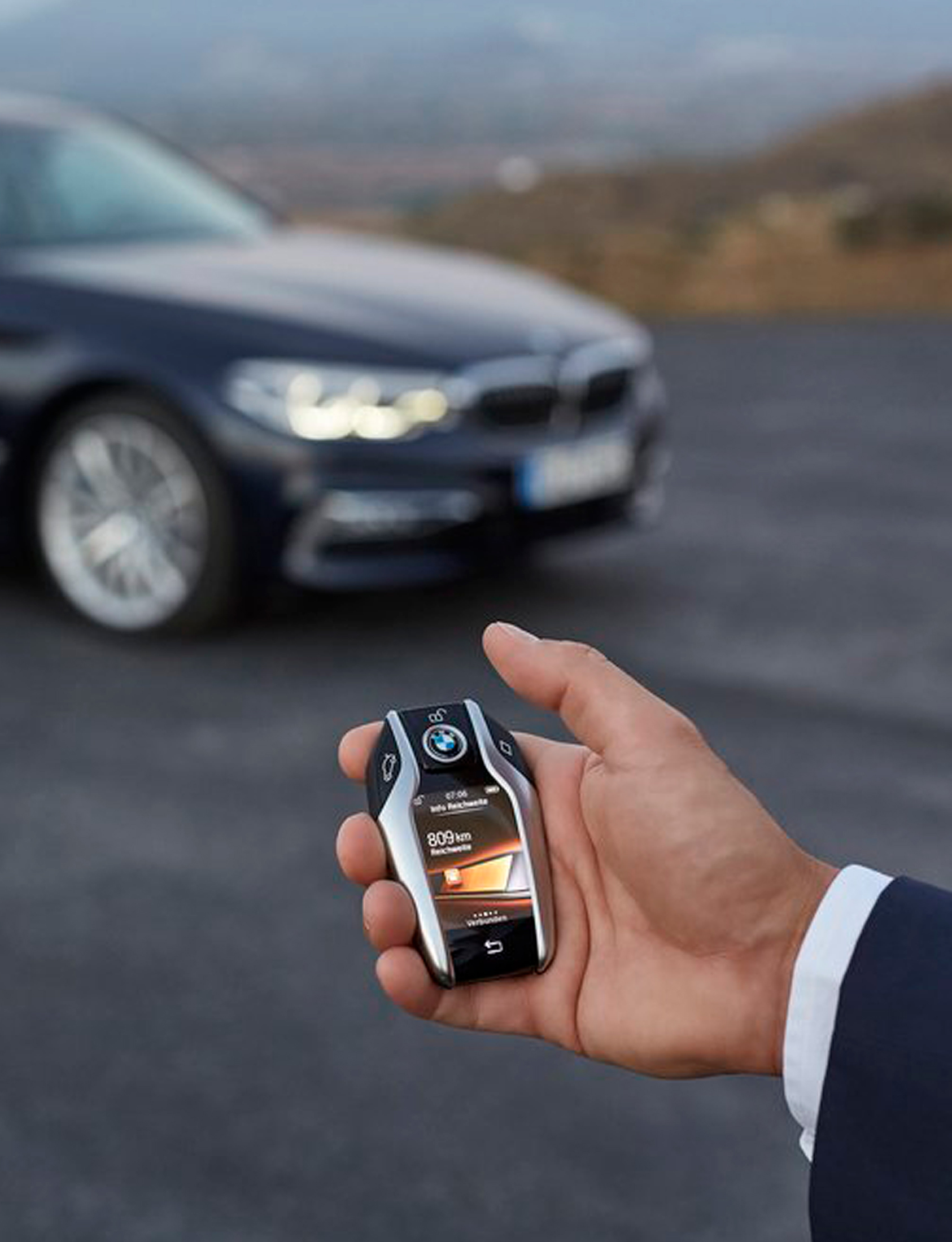 Smart Key Duplication & Programming
Changes in technology have been vastly important in the security industry including in terms of the keys that you use each and every day. Many keys today are what are known as smart keys. Smart keys actually have computer chips installed inside of them that help to link a specific key to a specific lock. These are used primarily for automobiles but can be used with home smart locks, safes, and various other items that need to remain as safe and secure as possible when you are not using them.
However, with advanced security and technology comes greater difficulty in terms of duplication, programming, and replacement. If you misplace your smart keys or you simply need extra copies for another family member, you cannot just have the key cut and be done with it. The smart keys need to be duplicated and programmed to match your specifically programmed lock. While many people go to their car dealer to get a new or duplicate smart key for their vehicle, this is perhaps the most expensive route that you can go about the process. What you need is a locksmith service that can quickly and easily duplicate your smart keys.
We can help you with your smart key duplication needs. Locksmiths not only match your key with the make and model of your vehicle but specifically program it to your uniquely coded ignition. This will ensure that the key is not only cut to fit in the lock but that it will actually communicate with the computer system that runs your ignition and will start the car with no problem.
Go Boston Locksmith can provide you with numerous benefits on the spot. Techs can laser cut your key for precision, program the key, program dealer chip keys on-site and immediately. Other services include:
Keyless Remote Programming and Replacements
Smart key duplication and programming is a service that many people think would be difficult or problematic. However, with the help of Go Boston Locksmith to replace and duplicate your keys rather than a dealer, you will be well on your way to having your smart keys replaced quickly and easily whenever you need them to be.
Call us today!
Instead of breaking a window or calling for an expensive tow truck, let us help. Whether you have automatic locks or keyless entry, there's rarely a time a locksmith can't put you back behind the wheel. With a single phone call, mobile techs will be dispatched to your side, working to put you on the road again as quickly as possible.
From leaving your keys on the front seat to dropping your fob in the trunk while loading up bags at the grocery store, everyone makes mistakes from time to time. When an accident happens to you, you deserve assistance you can count on. Call us today.
Call today to get the unlock services you deserve, and get back to your life without delay.
It can be stressful when you find yourself locked out of your car… we don't want you to be stressed, and it is best to try to stay calm when you find yourself in this situation. You do not want to try to open your vehicle yourself, leave it to the professionals… you don't want to cause any damage to your car or car lock trying to open it yourself. Here is a list of some of the automotive lockout services:
Services when you are locked out of your car

Replacement of car keys that have been lost or broken

Cutting new car keys for you

Providing you with duplicate car keys

Unlocking car doors or car trunks

Replacing or programming key fobs
Automotive lockouts do happen, but it is something that you don't have to find yourself worried about. We are happy to help.
Call us today!
Car keys can get stuck in the ignition of your car or, you might experience some other atypical problem. Nonetheless, this does not have to be a serious concern. We are trained and professional in all areas of ignition interlock devices and are able to identify and fix almost any problem with any car ignition switch problems.
Ignition repair service can cost as much as $1,000 for some car models when handled by a dealership. The ignition lock cylinder is the mechanism the key fits into allowing your vehicle to start and activating other electrical components as well. Do you have to jiggle your keys a lot to get the lock to turn? Signs of a bad ignition include tumblers shifting inside the cylinder or the key not turning at all.
Contact a Go Boston Locksmith. Our locksmiths have performed countless ignition rekeys at rates far below dealerships. Why bring your car to a dealer to rekey your ignition when a locksmith will come to you with all the necessary equipment and experience to get the job done at your convenience.
Old and worn out keys are weak and tend to eventually break apart. Unfortunately, most of the time it happens when you are attempting to unlock the door lock or in the ignition when trying to start the car.
Most common reasons for broken keys:
Damaged or worn out key – Worn out keys are weaker and more prone to damage. If your key shows wear and tear it is best to replace it before it breaks inside of your car's door lock or ignition.
Frozen lock or ignition – Extreme cold weather may be another reason why your key may break inside of your door lock or ignition. The easiest way to avoid this is to use de-icer or any lock lubricating tool once or twice a month during winter.
Damaged door lock or ignition – If there is any type of damage to your lock or ignition do not try to force your key to turn because it will more than likely break. Also, if there is any kind or residue inside of your door lock or cylinder it may lead to stiffness of key usage and eventual damage of your key.
If your key is stuck in the car lock, don't panic, just call us now!